First 100 rows are finished. Lots more to do but since I'm being really entertained, this is a good thing.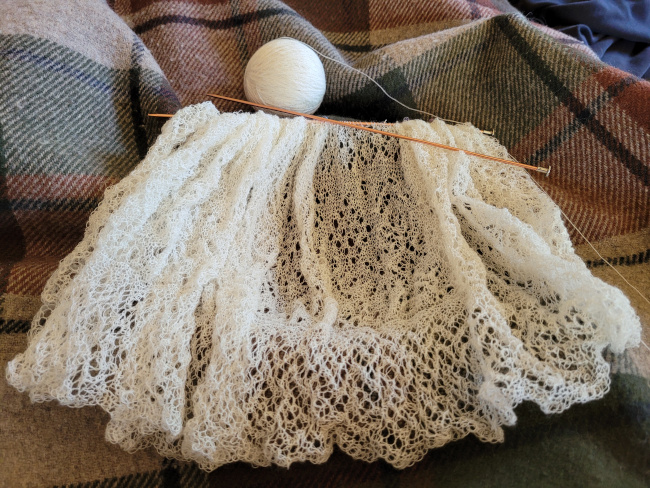 My knitting is being professionally modeled by Mish.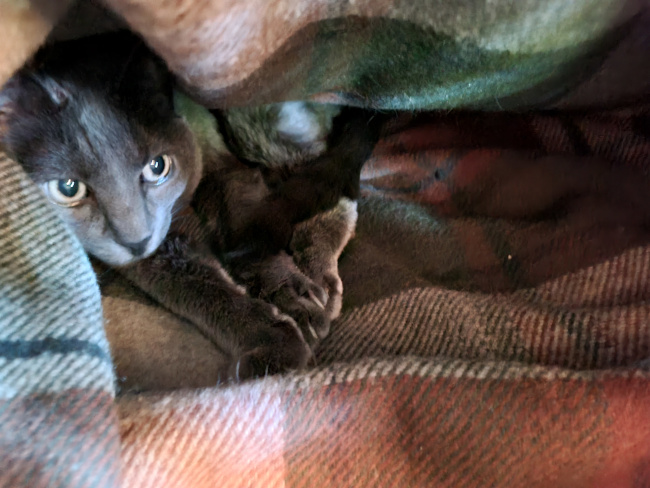 He's a bug in a rug, one of his most favorite places for the second afternoon nap on the couch.
Nothing else is going on around here, other than watching flocks of migrating birds making their way south and stopping off at the bird bath for a drink, a bath, and a party.